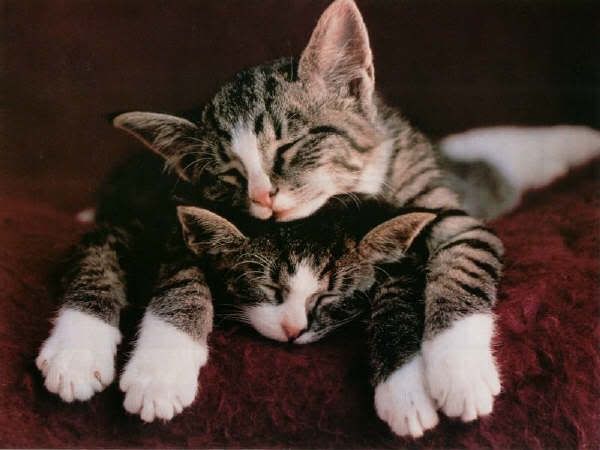 Complex effort to rid San Nicolas Island of cats declared a success
Los Angeles Time reported
The six-agency project cost more than $3 million and entailed 18 months of trapping on the Navy-owned island off Southern California. The cats killed cormorants, gulls and a threatened lizard.
The problem was daunting: Round up every last one of the who-knows-how-many cats living in the wild on wind-blasted San Nicolas Island, a 33-square-mile chunk of chaparral and jagged canyons off the Southern California coast.
And don't get in the way of the missiles that are launched from, and sometimes aimed at, the arid, Navy-owned island. And don't hurt the cats, the seabirds they feast on, the threatened island foxes, the native deer mice or, for that matter, anything else.
The solution was something a little more complicated than "Here, kitty kitty."
The effort involved six agencies, cost more than $3 million and entailed 18 months of trapping, though planning for it took much longer. Biologists brought in dogs, but soon shipped them out: Fido couldn't find Fluffy because he was too distracted by the island's hundreds of foxes. And the cats weren't falling for the scientists' "felid-attracting phonics" — digitally recorded meows that didn't work as well as they might in cartoons.
Ultimately, the job required the skills of a retired bobcat hunter as well as some 250 custom-built traps that flashed computer alerts to researchers miles away. Much of the funding came from the Montrose Settlements Restoration Program, a group formed in 2001 to aid the recovery of coastal areas hurt by decades of DDT dumping.
Earlier this month, biologists and Navy personnel gathered on the rain-swept island to celebrate their success. There wasn't a cat in sight.
"At first we didn't even know whether it was feasible," said Chad Hanson, leader of the effort for Island Conservation, a nonprofit that eradicates invasive species on islands around the world. "It took us quite a while to be able to look someone in the face and say it could be done."
Hanson, 28, was Island Conservation's project manager. A biologist who lives near Portland, Ore., he has helped remove goats from an island in the Galapagos and cats from Ecuador's Isla de la Plata.
San Nicolas had its own challenges, but a professional tracker named Bill Wood could read the terrain well enough to place traps scented with catnip, urine and excrement at just the right spots.
"He could predict just where cats would step and where they would sniff, how long their gait would be and where they'd stop," Hanson said.
Wood hiked the canyons and ridgelines, creating subtle cat trails with rocks and other obstacles. Weeks or even months after a trap was placed, a curious cat would follow the trail and set its paw on a sensor the size of a half-dollar, triggering a padded jaw that wrapped around its leg, and sending a message about the capture to Hanson's computers.
There were plenty of unanticipated problems. Crew members had to clear their radio channels with the Navy, Hanson said, "so we didn't accidentally set off munitions." They had to avoid disturbing the island's hundreds of Native American burial sites and midden heaps, consulting a Navy archaeologist before driving to far-flung traps.